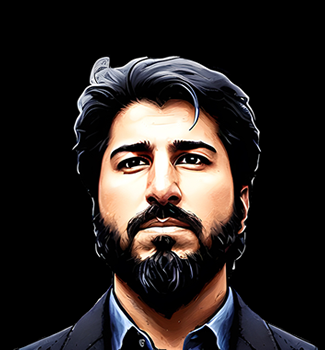 Wakas Mir

I am just a Pakistani guy living in Norway who's been talking behind the mic since 1994, and since that time till now have had the priviledge to reach millions of listeners from all over the globe.

I talk about life, society, relationships, belief and mindset of us individuals as a whole. I am quite straightforward but don't ever use bad language in any of my shows to pay respect to my listeners and to leave a legacy of decent shows with good content. In 2007 my radio won Best TV & Radio site & Most Popular TV & Radio site which at that time was heard by millions of people from all over the world. After a few years, around 2010, I transitioned to a more belief based show with a focus on life and society in general.

Apart from podcasting, I manage Tahoor Store from A to Z, coach entrepreneurs, and run various charity projects to give clean water to the world via SaafPaani.org and help collect funds via UmmahFund and Spleis

Click on any of my podcasts to listen to the latest episode

Where am I from and what else do I do?
I was born in Lahore, and lived a bit in Gujrat as well, the Pakistani side. Then moved to Norway at the age of 8. Went back and forth to Pakistan and then the last time I was there I went to Government College University, and then moved to England. There I worked as a Senior Designer at MSB International PLC, Designer at DotMusic, and then moved to Norway and started working in major media companies like NTB (which is kind of the Norwegian Reuters) as Interactive Project Manager for a few years and then moved onto Aller Media, yet another media agency. There I worked as the Web Master for all their dozen sites and in my last year there I was the Product Manager for the online sales segment.
If I have done so much, why don't I coach others?
I am glad you asked. I do coach entrepreneurs who want to get into E-commerce or just want to have someone help them out with their ideas and thoughts. I can guarantee one thing, you will not get out of the session without getting a bunch of amazing ideas and things you never thought of. Button Link to see the coaching packages.
Get in touch
If you have something to say that you feel I should talk about or maybe some views that you just want to send over. Then use the form below. If I can respond, I will.